23 Sales
| | | |
| --- | --- | --- |
| Last Update | : | October 22, 2019 |
| Created | : | October 22, 2019 |
| Category | : | Full Mobile Applications, iOS, Mobile Apps |
| Files Included | : | iOS 10.0.x, iOS 11, iOS 12 |
| Software Version | : | iOS 10.0.x, iOS 11, iOS 12 |
| Compatible Browsers | : | iOS 10.0.x, iOS 11, iOS 12 |
| Compatible With | : | Swift |
Granth – iOS Ebook App Swift 4 + Admin Panel
Granth is a beautifully-designed, iOS eBook App Swift 4 + Admin Panel. Offer an ultimate reading experience with this Best eBook Reader App for iPhone users.
Granth is the clean and minimal design, iOS eBook App Swift 4 + Admin panel. Without a lot of coding experience or tech expertise, Granth – Best eBook Reader App for iPhone can create an eBook app in minutes.  The simplicity of Granth makes it the best eBook reader App for iOS fans.
Granth – iOS eBook App Swift 4 + Admin Panel is equipped with the latest technology making the eBook app future-ready. Allow readers to search for content with the Voice Search functionality. Add any language of the reader's choice with Multi-language support in Granth.
Available in both Dark as well as Light modes, Granth appeals to both classes of readers. The RTL support allows a personalized reading experience for readers, hence increasing eBook ownership and sales for marketers. 
With powerful admin settings, Granth – iOS eBook App Swift 4 + Admin Panel can let users change and customize the eBook app. Launch a crowd buzzing with this minimally designed, easy-to-navigate layout using Granth – Best eBook Reader App for iPhone. With a strikingly awesome balance between images and copy, this Best eBook Reader app iOS. Available in Flutter and Android versions – Granth is an ultimate eBook solution. 
Why Buy Granth?
Admin Panel Demo:
Admin Panel: Click Here
Username: demo@iqonic.com
Password: 123456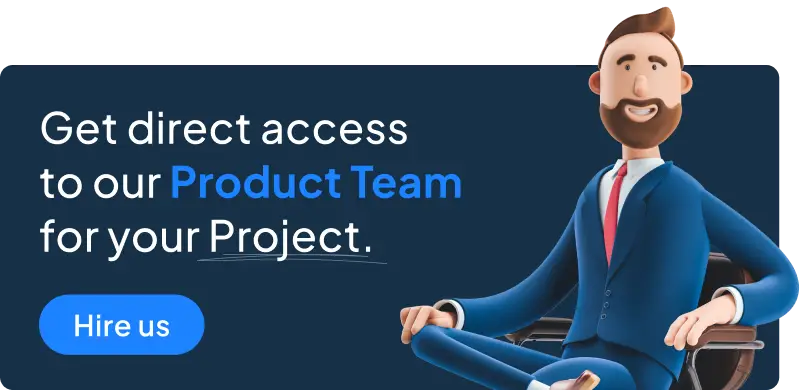 What Can You Do with this Granth – Best Ebook Reader App for iPhone?
Granth – iOS eBook App Swift 4 + Admin Panel is a carefully crafted, complete app design. With the premade layouts for Digital Business, this Best eBook Reader App for iPhone can be used by university students, educational course providers, freelancer authors and publishers, and professionals. Granth is one of the best iOS mobile apps.
5 Brilliant Reasons To Buy Granth – Best Ebook Reader App iOS
Granth

iOS eBook App Swift 4 + Admin Panel

comes with detailed documentation which can jumpstart creating eBook app projects. 
Granth is also available as

Granth – Android Ebook App With Admin Panel

and

Granth – Flutter Ebook App with Admin Panel

. 
With cool and stylish templates, Granth –

iOS eBook App Swift 4 + Admin Panel

is ready to launch a successful eBook solution for App Store. 
Add multiple authors and categories with Granth –

iOS eBook App Swift 4 + Admin Panel

to build a better community. 
Granth features payment gateway integration of Paytm and Braintree to save up development and integration hours and add life to the project right away. 
App Features:
Offline Book Support
Paytm and Braintree Payment gateway Integration
PDF, EPUB, and Video file Supported
Admob Integration
Voice Search functionality
Login/Signup functionality
Author Listing
Category Listing
Book Preview and Reading
Book Download
Favorite List
Book Rating
Book Comments
User Profile Screen and many more.
Admin Panel Features:
Laravel 6
Passport for authorization
Bootstrap 4
Clean & standard code
Category CRUD
Author CRUD
Book CRUD
App settings
Mobile content updates dynamically
Email Notifications
Free updates and support
Faced a problem? Need assistance with the product? No worries – our customer support team is always ready to help you.
Support requests are being processed on business days from 9:00 to 18:00 (GMT +05.30) [generally] within 24h to 48h in the order they were received.

We suggest, while our team reviews your support request, please read the documentation that comes in the zip file of Codecanyon. You can download it from ThemeForest: https://codecanyon.net/downloads

We are in GMT+5:30 timezone. We address all the support queries 6 days weekly (Sunday off).

If any support ticket has no response from the item owner for 7 days, the ticket will be considered closed. If you need further assistance you can create another ticket or drop us an email asking to re-open the ticket for you.

Have pre-sales questions or concerns, please write to us via our Mail
Greetings from Iqonic Design
We are actively looking forward to your feedback in order to make our product more efficient for you. Thanks again!
Please Note: Live preview images cannot be used directly in a client's live project. Those are used for preview purposes only.